---
Welcome to Beacon Light Schools
With pleasure we welcome you to our School, the right choice for quality education in a morally sound, safe and structured environment.Beacon Light Schools is a co-educational day school and was established in 2010. It comprises of Beacon Light School (Creche Nursery and Primary) and Beacon Light High School (JSS1-SSS3).
At Beacon Light Schools Our academic programs are formulated and constantly reviewed to always include rich learning experiences which the child will benefit from in a challenging and ever changing world. Our environment is enabled and very conducive for learning.We welcome our views to this Great School and we hope you will find time to visit us and see more interesting things we have to offer that will give a good educational foundation to your child.We have very good environment for learning and we want you to come get your child admitted into our Great School..
---
Office Hours 8:00am-3:30pm....Staff Web-mail
--- Our Nursery/Primary and High Schools offers a perfect environment for learning . Come enroll with us and be part of your child success!
April 15, 2021
15th April, 2021. Greetings in the name of our Lord Jesus Christ! We have successfully come to the end of second term in the 2020/21
[…]
April 24, 2021
All 2nd Term 2021 result are out, and are available on the school's Portal, Login to view your results.
April 15, 2021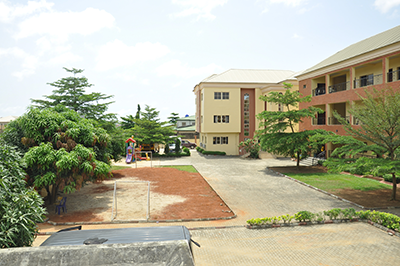 Dear esteemed parents, We are blessing the name of the Lord for bringing us successfully to the end of this Lent term. We are equally appreciating
[…]
---